Name:
Invasion
Description:
Land on each planet of the solar system to get rid of the alien invaders take off and get more supplies from Earth.
Instuctions:
Keywords:
Views:
63
Register
Forgot Password
Log in to view your saved games list.
Aneyjkrj - 11166
WesleySab - 9474
RrAd.ysuk - 8527
ThomasAxody - 6015
Dexteervam - 5774

EasyHits4U.com - Your Free Traffic Exchange - 1:1 Exchange Ratio, Business social network. FREE Advertising!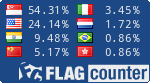 Game Plays Today:
1110612
Total Game Plays:
1110612
Total Games:
503
visitors online:
77
Members -
59639
Members Online-
4
Aneyjkrj
gerstcasslot
Web-help
toddpx18

New Members: