Warning: Division by zero in /usr/home/vipmen/domains/games.ct8.pl/public_html/templates/twins/game.php on line 62
Name:
SB Stage 1
Description:
Use your Samurai sword to slice up enemies. Perform combo attacks, super moves, and use the insanely awesome berserk mode to kill loads of things quickly.
Instuctions:
Keywords:
Views:
35
Register
Forgot Password
Log in to view your saved games list.
WesleySab - 9474
ThomasAxody - 6015
Afterbarpop - 5200
StevenNus - 4207
GordonCox - 4193

http://addurl.nu EasyHits4U.com - Your Free Traffic Exchange - 1:1 Exchange Ratio, Business social network. FREE Advertising!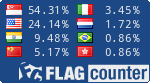 Game Plays Today:
722624
Total Game Plays:
722624
Total Games:
503
visitors online:
31
Members -
38183
Members Online-
0

New Members: