Warning: Division by zero in /usr/home/vipmen/domains/games.ct8.pl/public_html/templates/twins/game.php on line 62
Name:
Electronica: Prequel
Description:
Walk through alley ways and other places in this city as a hero fight crime and kick down bad guys.
Instuctions:
Keywords:
Views:
84
Register
Forgot Password
Log in to view your saved games list.
Aneyjkrj - 11176
WesleySab - 9474
RrAd.ysuk - 8527
ThomasAxody - 6015
Dexteervam - 5774

EasyHits4U.com - Your Free Traffic Exchange - 1:1 Exchange Ratio, Business social network. FREE Advertising!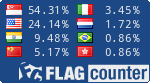 Game Plays Today:
1110660
Total Game Plays:
1110660
Total Games:
503
visitors online:
67
Members -
59640
Members Online-
2
Aneyjkrj
gerstcasslot

New Members: