Name:
Balloon Assault Game
Description:
Use your mouse to move the pin from left to right to pop the balloons. Be sure to pop specially marked balloons for additional points and benefits. Become a balloon popper champion by finishing all the rounds.
Instuctions:
Keywords:
Views:
40
Register
Forgot Password
Log in to view your saved games list.
WesleySab - 9474
ThomasAxody - 6015
StevenNus - 3711
GordonCox - 3706
GlennExerb - 3450

http://addurl.nu EasyHits4U.com - Your Free Traffic Exchange - 1:1 Exchange Ratio, Business social network. FREE Advertising!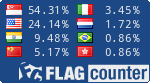 Game Plays Today:
583274
Total Game Plays:
583274
Total Games:
503
visitors online:
21
Members -
30783
Members Online-
0

New Members: