Name:
Red & Blu
Description:
A game where you have to make all of the colors in a row the same. This can be done by clicking each square or by clicking and dragging across multiple squares. For every square that you change the color, you get one point. For every row that you complete
Instuctions:
Keywords:
Views:
43564
Register
Forgot Password
Log in to view your saved games list.
Aneyjkrj - 11168
WesleySab - 9474
RrAd.ysuk - 8527
ThomasAxody - 6015
Dexteervam - 5774

EasyHits4U.com - Your Free Traffic Exchange - 1:1 Exchange Ratio, Business social network. FREE Advertising!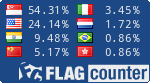 Game Plays Today:
1110626
Total Game Plays:
1110626
Total Games:
503
visitors online:
70
Members -
59639
Members Online-
6
Aneyjkrj
gerstcasslot
Monrealidoni
ThomasTew
Web-help
toddpx18

New Members: