Name:
Boxhead The Nightmare
Description:
Mouse: Look Around/Aim W: Move Up S: Move Down A: Move Left D: Move Right Click: Shoot Mouse Wheel: Select Weapon Number Keys: Select Weapon
Instuctions:
Keywords:
Views:
2525
Register
Forgot Password
Log in to view your saved games list.
WesleySab - 9474
ThomasAxody - 6015
Afterbarpop - 5200
StevenNus - 4207
GordonCox - 4193

http://addurl.nu EasyHits4U.com - Your Free Traffic Exchange - 1:1 Exchange Ratio, Business social network. FREE Advertising!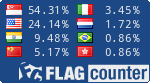 Game Plays Today:
722596
Total Game Plays:
722596
Total Games:
503
visitors online:
25
Members -
38183
Members Online-
0

New Members: